Top 10 Middle East fintechs to watch in 2023
Posted on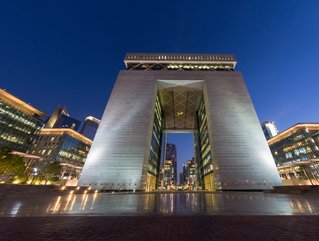 Dubai International Financial Centre (DIFC)
As fintech skyrockets in the Middle East, we track the top 10 fintechs to watch in 2023, from all-digital banks to ride-share companies and beyond
Fintech in the Middle East has had an enthusiastic welcome. And it's little wonder that adoption has been high considering the region's excellent mobile penetration and eager demands for technological innovation. With digital banks mushrooming, and new, dynamic fintechs disrupting the marketplace, we predict the top 10 to watch for the year ahead.
* We have not placed these in any particular order of success as they are all outstanding companies providing innovative and disruptive services in their respective marketplaces. 
The digital payments platform, MyFatoorah, is headquartered in Kuwait but has a presence in Eygpt, Saudi Arabia, Bahrain, Oman, Qatar and Jordan. It was also an early market entrant in terms of fintech within the Middle East. Founded in 2o14, MyFatoorah aims to simplify payments by creating invoices and collecting payments. It has a robust, marketplace reputation because of its fast deposit times through all major banks. It also enables users to improve their cash flow and make secured payments.
Launched in 2015 and headquartered in the UAE,  BitOasis is the biggest and best-established cryptocurrency platform in the Middle East and North Africa (MENA) region. The platform, which enables traders and investors to securely buy and sell crypto in 60 currencies, has also been rolled out across 14 MENA countries. Its latest reports show a customer base of more than 200,000 users, and a record US$4bn in trading volume, BitOasis also closed a US$30mn Series B funding round in 2021.
Taking peer-to-peer lending to new heights, Beehive is based in the United Arab Emirates (UAE) and launched in 2014. Currently, it is regulated by the Dubai Financial Services Authority (DFSA), and it provides digital finance solutions for small and medium-sized enterprises (SMEs). Beehive connects its customers with potential investors and has more than 15,500 users. Beehive ahs also raised US$15.5mn to date in funding.
A digital retail banking arm of the established Gulf International Bank, Meem is headquartered in Bahrain and provides Shariah-compliant banking and financial services via its state-of-the-art mobile app. Originally launched in Saudi Arabia in 2014, it combines digital and traditional banking offering current and savings accounts, debit cards, credit cards and personal finance.
MadfooatCom is a Jordanian fintech that facilitates the streamlined management of bill presentation and payments. The platform provides its services in real-time, thus enabling customers to monitor and track their payments and bills whenever they wish. MadfooatCom has an established partnership with the Central Bank of Jordan, and has processed more than 84 million invoices to the value of US$42 bn.
As the name suggests, Mashreq Neo is al all-digital banking platform and it is affiliated with the long-established and trusted Mashreq Bank. Launched in Dubai in 2017, the bank is branchless and communicates with its customers through its cutting-edge super-app that is targeted towards the younger tech-savvy generation of customers.Parent company Mashreq Bank describes Neo as "the first digital bank in the GCC region" to provide access to international markets for investment opportunities including foreign equities, gold trading and foreign currency accounts."
Something of a departure from the usual payment companies and banks, MNT-Halan is a Cairo-based ride-sharing and delivery company that has grown to become one of Eygpt's most successful fintech operatives. Not only has it evolved to provide digital banking services to unbanked customers, but it also offers small and micro-business lending, payments, consumer finance, bill payments, e-commerce, buy now, payer later (BNPL), and delivery services.
Launched by Bank Leumi in 2017, Pepper is Israel's first all-digital bank. Completely mobile-based, Pepper offers a unique banking experience with zero account fees, with a core purpose that aims to provide a seamless customer experience across saving and lending products, investment, and financial management.  Harnessing the power of artificial intelligence the bank's super app provides a personalised banking experience that helps customers better manage their finances.
Founded in 2014, PayTabs is a UAE-based fintech that provides award-winning payment solutions. With offices in the UAE and Saudi Arabia, and Egypt, the fintech processed over US$4bn worth of transactions in both 2021 and 2022.
It uses API plugins to facilitate frictionless e-commerce, m-commerce, and social commerce solutions for merchants and super merchants. PayTab also allows users to access and integrate "plug and play" payment features onto their websites. These include QR code payments, digital invoicing, and social media payment links.
Founded in 2017, AMAN is an Eygptian startup that operates throughout the region and provides a wide range of financial services including banking, payment solutions for retailers, and financial inclusion initiatives. In its first three years of operation, AMAN served more than 100,000 clients with an outstanding portfolio of over US$18.293 of installments. It boasts over 80 branches and services more than 10,000 merchants across the Middle East and North Africa.